We are packing up the car and heading to the great North West this week.
We don't leave until Saturday and already I'm feeling the need to plan and pack!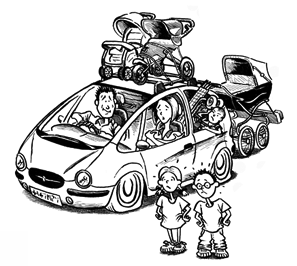 Menus this week:
Sunday - Grilled salmon, mashed potatoes, sautéed salad greens and homemade bread. All thanks for Scott, such a good summer dinner.
Monday - Spaghetti with salad and garlic bread.
Tuesday - Who knows, maybe food trucks, or maybe quesadillas on the grill.
Wednesday - Corn and black bean salad, ham rollups.
Thursday - Breakfast for dinner. Whole wheat banana pancakes and eggs.
Friday - Easy dinner before leaving early the next am, probably pizza.
Saturday - Dinner out while road tripping.
Here's what I'm packing for our road trip -
Snacks:
Honey O's
Dried Fruit
Nuts
Chocolate blueberries
Waters
Cheese
Veggie sticks and dip
Homemade snack mix
Hardboiled eggs
Zucchini mini muffins
Lunch:
Peanut Butter
Jam
Bread
Chips
Fruit (cut up melons, apples)
Ham roll ups