Such a fun and busy week is ahead of us. We have family coming into town, Scott's birthday and Thanksgiving all rolled into 7 short days!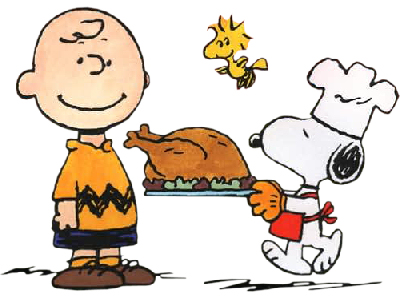 Here's our dinner plan for the week...
Sunday - Birthday Parties galore for L, which means Scott and H are eating leftovers!
Monday - Mummy dogs or veggie fried rice. It's up to Scott, he's cooking!
Tuesday - In-laws arrive in time for dinner. I'm doing a
crockpot veg lasagna
that will be ready whenever they get in. With fresh bread and a green salad on the side.
Wednesday - Scott's birthday and his sister and her family arrive. The Birthday Boy has requested grilled steaks. I'm thinking a yummy salad and a light fish too.
Thursday - Turkey Day! Check out our plan for dinner
here
.
Friday - My sister and her family are coming up to have dinner with everyone. I'm thinking a big easy spaghetti dinner with meat sauce and veg sauce, lots of noodles, a fresh green salad and garlic bread.
Saturday - Dinner out with Scott's parents
Happy, happy Thanksgiving everyone!